Sale
Conrad Sofa
Welcome to Functional Sofa REGAL Conrad, where absolute comfort and quality blend to perfection. The FS REGAL Conrad seating exemplifies its Norwegian heritage through elegant design and meticulous craftsmanship. Unquestionably one of the most well conceived seating groups on the market today, each piece reclines to the perfect angle. REGAL Conrad FS can easily be combined with the REGAL Conrad swivel recliner.
199 (L) × 90 (D) × 95 (H) cm
141 (L) × 90 (D) × 95 (H) cm
87 (L) × 90 (D) × 95 (H) cm
199 (L) × 90 (D) × 95 (H) cm
141 (L) × 90 (D) × 95 (H) cm
87 (L) × 90 (D) × 95 (H) cm
More From The Conrad Range
About IMG Furniture
IMG (Internasjonal Møbel Gruppe) is located in Sykkylven, Norway – famous for its steep mountains and deep fjords as well as the production and development center for Scandinavian comfort recliners. Their philosophy combines the science of body correct ergonomics with old-world craftsmanship and state-of-the-art technology.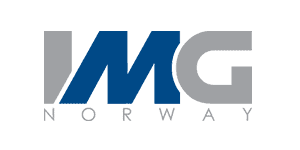 View More