Space 5300 Recliner
The new and improved Space recliner now features an even better comfort, with a slimmer arm and back profile, and a height adjustable footstool (9 cm from min to max). With the Space recliner program the back angle is adjustable with an unique gas-lift system to adapt to all comfort requirements. With all the built-in functions in this recliner, you will experience an entirely different level of absolute comfort. Available in both manual and battery power options.
3 Options for one great price!
– Recliner & Ottoman.
– Manual Pushback Recliner with Integrated Footrest.
– Power Recliner with dual motor & battery operation.
Stock Colours include:
– Trend Tuxedo Leather
– Trend Nordic Grey Leather
– Trend Pacific Leather
– Trend Storm Leather
– Trend Nature Leather
– Trend Cinder Leather
– Trend Graphite Leather
86 (L) × 84 (D) × 105 (H) cm
Manual Integrated Footrest
86 (L) × 91 (D) × 96 (H) cm
Manual Integrated Footrest
86 (L) × 91 (D) × 96 (H) cm
86 (L) × 91 (D) × 96 (H) cm
About IMG Furniture
IMG (Internasjonal Møbel Gruppe) is located in Sykkylven, Norway – famous for its steep mountains and deep fjords as well as the production and development center for Scandinavian comfort recliners. Their philosophy combines the science of body correct ergonomics with old-world craftsmanship and state-of-the-art technology.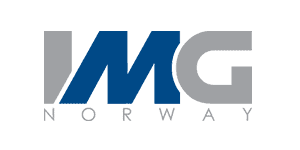 View More