Valetta NextGen Relaxer
The Valetta NexGen Relaxer ushers in a new era of Scandinavian reclining with the ergo-gravity andergo-gravity advanced functions. Placing the customer into a 'zero-gravity' position, this creates a healthier relaxation experience encouraging optimum support across key points of the body, whileproviding the most comfort. With a simple, stylish design, Sedona delivers luxurious comfort and support. The sumptuous padded cushioning is enhanced by deep line stitching in the backrest creating contours which embrace the body. Featuring our sleek disc base, Sedona will make a perfect addition to the modern living space.
Available with or without gliding (rocking) function for an additional $230.
Every design in the innovataive Next Gen range comes standard with a rechargable lithium battery. This means no messy cords in the living room.
The sleek wood disc base is available in any of the IMG wood colours, and the upholstery covers are extensive in both leather and fabric.
Select between three different sizes; Standard, Large & Extra Large.
93 (L) × 90 (D) × 114 (H) cm
88 (L) × 90 (D) × 114 (H) cm
Power Relaxer (Extra Large)
83 (L) × 90 (D) × 114 (H) cm
83 (L) × 90 (D) × 114 (H) cm
88 (L) × 90 (D) × 114 (H) cm
Power Relaxer (Extra Large)
93 (L) × 90 (D) × 114 (H) cm
About IMG Furniture
IMG (Internasjonal Møbel Gruppe) is located in Sykkylven, Norway – famous for its steep mountains and deep fjords as well as the production and development center for Scandinavian comfort recliners. Their philosophy combines the science of body correct ergonomics with old-world craftsmanship and state-of-the-art technology.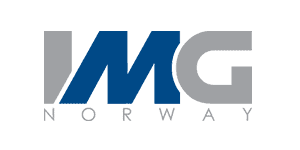 View More